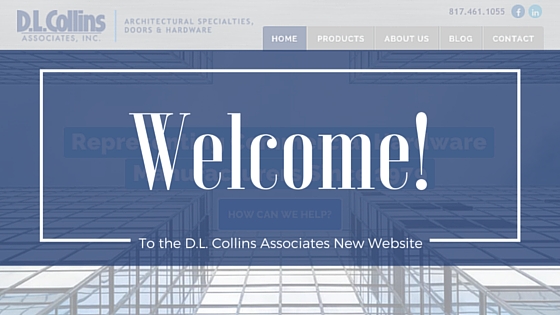 We're very happy to welcome you to our brand-new website and Internet home of D.L. Collins Associates! We'd love for you to take a look around!
Browse our home page for IN THE SPOTLIGHT products and information, put names with faces on the MEET THE TEAM page and learn about what makes D.L. Collins a great company on the WHY CHOOSE US page.
Once you've had a quick look around, leave a REPLY below and let us know what you think. From suggestions to questions to constructive criticism, we're ready for it all!  This website is here to help our customers find what they need, and the best way to reach that goal is by welcoming your feedback.
We look forward to hearing from you!